The construction industry is one of the world's oldest and most competitive niches. While the technological advancements of CRM software have been seen to be most evident in other fields, the construction industry has lagged behind in terms of leveraging these tools. In the current environment of fierce competition, it is more important than ever to utilize CRM software for construction companies. This is to maximize efficiency and profitability while minimizing costs.
With dedicated customer support and an intuitive user interface, construction companies can harness the power of this technology to become more efficient and profitable. As such, adopting CRM software is an essential step for construction companies looking to get an edge in this competitive industry.
Grow Your Construction Business With CRM
Types Of CRM Software Suitable For Construction Companies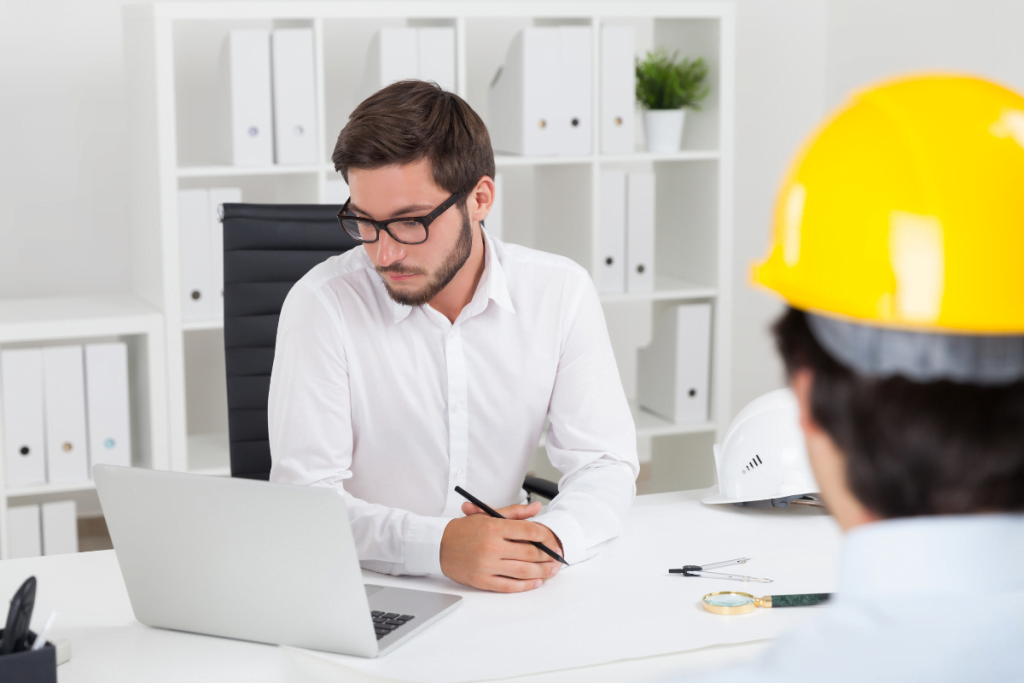 CRM is a process that allows a construction company to keep track of its customers, their needs and demands, and even past purchases. It also provides tools for tracking sales, generating leads, and managing customer relationships.
In addition, CRM software can help businesses to better understand their markets, track purchase histories, and improve customer service. Now let's take a look at the different types of CRM software for construction companies.
Project-Oriented CRM Software: This type of software is designed to help manage projects and keep track of customer data. It is perfect for construction companies as it allows them to track each project's progress and ensure successful completion. In addition, it can provide analytics and forecasting capabilities so that managers can plan and adjust projects as needed.
Document Management Software: This type of software allows employees to share and store documents related to the project. They are able to easily and quickly access files, documents, and templates when needed, making it easier for teams to collaborate and stay on track.
Contact Management Software: This type of software stores customer contact information and allows construction companies to quickly connect with customers and respond to their needs. It also keeps track of customer purchase history, which can be used to develop marketing strategies and better understand customers.
These three types of CRM software for construction companies are all critical for growth. By using the appropriate CRM software for their construction projects, companies can improve collaboration and efficiency, foster customer satisfaction, and build their business.
Benefits Of Using CRM Software For Construction Companies
With the increase in demand for construction services, having CRM software to manage customers, track projects, and increase revenue is becoming more and more essential for construction companies. CRM software allows construction companies to be efficient, organized, and productive while managing their clientele. Here are some of the biggest benefits of using CRM software for construction companies:
Improved customer service: CRM software for construction companies helps ensure that all customer data is accurately stored and accessed. This allows teams to have a better understanding of customers' needs and preferences, resulting in improved customer experience and satisfaction. When teams collaborate together to manage customer relationships, this also reduces response times, saving time and making sure customers are getting the help they need when they need it.
Streamlined operations: A key advantage of using CRM software is that it allows teams to store, track and analyze all customer information in one place. This makes it easier to provide accurate and timely information to customers, as well as manage projects more efficiently. It also helps ensure that teams have up-to-date information on all their projects, making it easier to assess where their resources are best utilized.
Increased sales: Having a CRM system in place allows construction companies to easily identify potential sales opportunities and take steps to convert them into actual sales. It also helps track the progress of sales and create automated sales campaigns, making it easier to follow up on prospects and close deals.
Reduced costs: One of the biggest advantages of using CRM software for construction companies is that it can significantly reduce operational costs. By automating manual processes and eliminating redundant tasks, teams can spend more time working on tasks that require greater attention, such as pursuing new leads or managing customer relationships. It also helps reduce paperwork and the need for large staff to manage those tasks.
How To Choose The Right CRM Software For Construction Companies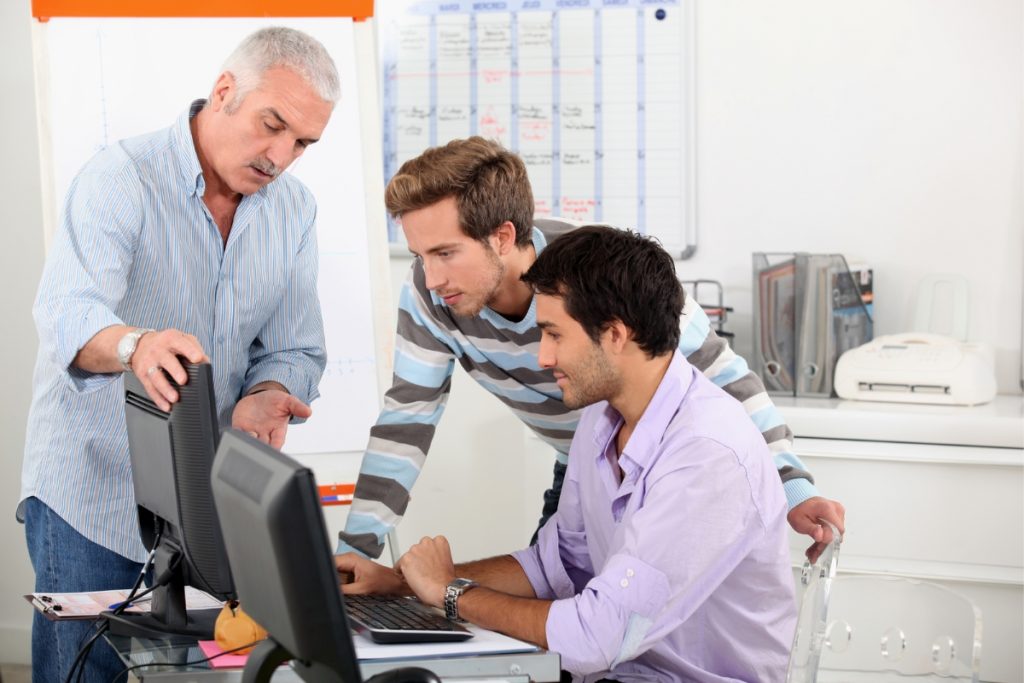 Choosing the right CRM software for construction companies requires careful consideration. It is critical to select the right tool that will meet the specific needs of the company while helping to maximize growth. To make the right decision, there are several essential aspects to consider.
First, a construction company should determine the features that are most important to them. Look for software that includes capabilities for lead generation, contact management, mobile access, document sharing, and other relevant tools. Every business is different and therefore, it is important to select software that caters to the company's specific needs.
The cost of available CRM software should also be taken into account. CRM software for construction companies can range from free, open-source applications to enterprise-level systems. Depending on the software's features, the cost could be expensive for larger companies. There should be a balance between the cost of the software and the value that it provides.
Consider how long it would take to learn and use the software. Look for a system that offers a user-friendly, intuitive interface. Before making a final decision, research the customer support that is available along with the different levels of training options. The software should be easy to learn, use and maintain.
Finally, look for CRM software that is cloud-based and offers a secure system. It is essential to have access to reliable backups in case of an emergency. The system should also protect the data of customers and business partners as well as the company's own confidential information. Security is an important factor to consider when choosing the right CRM software for a construction company.
Best Practices For Maximizing Efficiency With CRM Software
CRM software is essential for any construction company to maximize efficiency and drive growth. As the industry continues to evolve and businesses become more competitive, it is essential to stay ahead of the game with the right tools. In order to do this, construction companies need to implement best practices for maximizing the efficiency of their CRM software.
First and foremost, it is important for construction companies to set clear goals and objectives for their CRM software. This should be an integral part of the business plan and will allow staff to have a better understanding of what needs to be done and how best to do it. By setting out clear goals and objectives, staff will be able to focus on reaching them quicker and more effectively.
Second, construction companies should ensure they are able to track their customer data. Customer data is vital in understanding customer wants and needs, as well as providing insight into potential new clients. With the right kind of data analysis, construction companies can ensure they are providing the best possible services to both existing and potential customers.
Third, it is important for construction companies to stay on top of their customer interactions. By tracking customer conversations, it is possible to identify potential areas of improvement or problems which may arise. Additionally, this data can be used to understand customer preferences, allowing for tailored marketing messages and customer service.
Finally, construction companies should ensure they are using their CRM software to automate certain processes. Automating processes can result in reduced costs, increased accuracy, and increased speed. As many day-to-day tasks can be time-consuming, automating them can help to free up staff to focus on delivering more value to customers.
Conclusion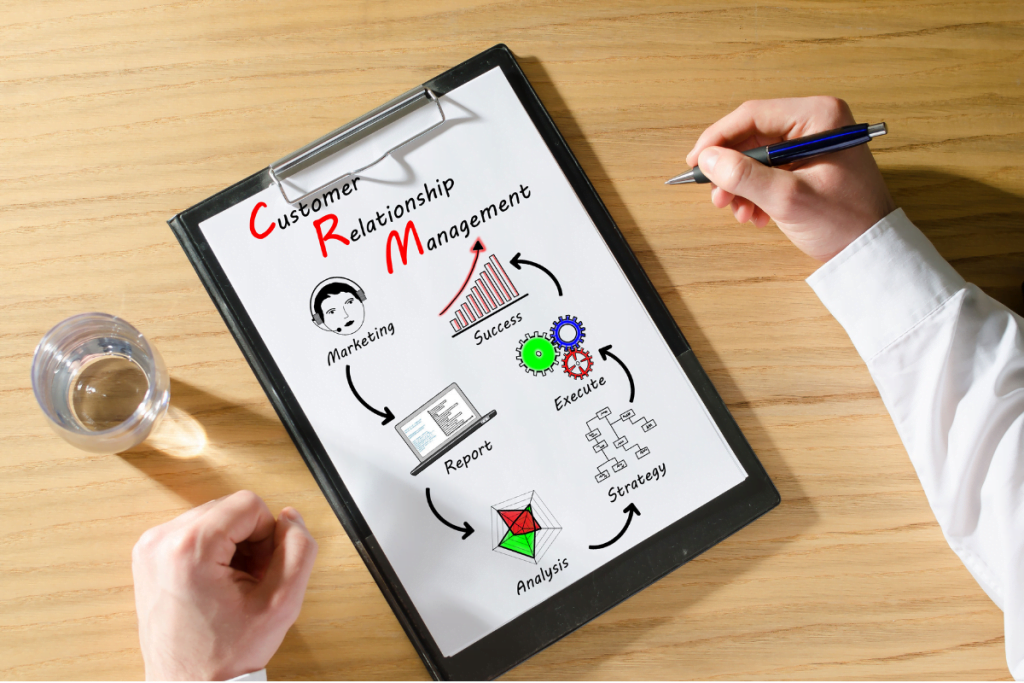 For any construction business, it is essential to have a systemized approach to ensure you are always delivering a high-quality service and remaining competitive in the marketplace. This is where Customer Relationship Management (CRM) software can be invaluable. By leveraging advanced technology that automates repetitive tasks, CRM software can help construction companies streamline operations and increase efficiency.
CRM software for construction companies can be hugely beneficial. By investing in such powerful technology, construction businesses can increase efficiency and identify new business opportunities. With an advanced CRM system, construction companies can achieve greater operational success and gain a competitive edge.
If you're in need of the most suitable CRM software for your construction business, there's no other all-in-one marketing platform to try. With Go Marketing CRM Completed, you will manage and grow your business with ease. So mark your calendar and request a Go Marketing CRM Completed demo!